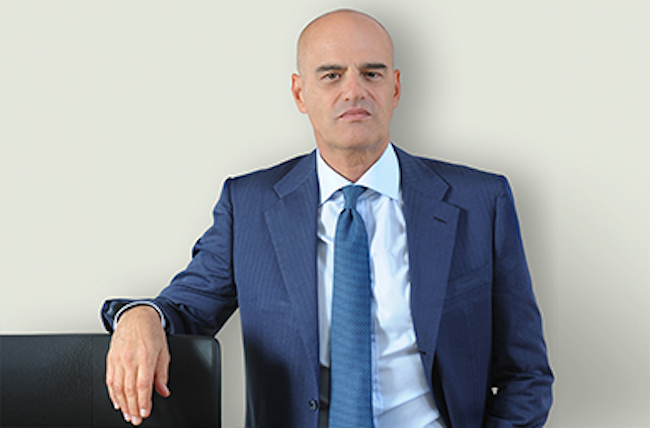 Il 14 gennaio Eni e la società di stato Oman Oil Company Exploration and Production (OOCEP) hanno firmato con il governo del Sultanato dell'Oman un Exploration and Production Sharing Agreement relativo al Blocco 47, di cui Eni avrà una quota di partecipazione del 90%. Il Gruppo ha inoltre firmato con il Ministero del Petrolio e con BP un accordo che stabilisce i principi per l'acquisizione dei diritti di esplorazione e produzione nel Blocco 77.
Gli accordi relativi ai due blocchi in Oman sono stati preceduti durante la giornata del 13 gennaio da altri due importanti firme che hanno confermato la presenza di Eni in Bahrain, nell'Emirato di Sharjah e negli Emirati Arabi Uniti.
L'Autorità Nazionale per il petrolio e il gas del Regno del Bahrain (NOGA) ha firmato con Eni un Memorandum d'Intesa per l'esplorazione nel Blocco 1, area offshore ancora in gran parte inesplorata con una superfice di 2800 km2 e una profondità d'acqua che va da 10 a 70 metri.
L'Amministratore Delegato Claudio Descalzi ha firmato personalmente, insieme al Ministro del petrolio del Bahrain, commentando: "Siamo molto contenti della firma di questo accordo e dell'opportunità di esplorare il potenziale del Blocco 1. Questo memorandum consentirà a Eni di iniziare a collaborare e investire in un Paese che è stato uno dei primi nel Golfo a produrre petrolio e che ora punta a svelare il suo potenziale offshore. Entrare in Bahrain ci consentirà anche di espandere la nostra presenza in una regione chiave del Medio Oriente, in linea con la nostra strategia di diversificazione del nostro portafoglio esplorativo in bacini petroliferi con potenziale produzione di idrocarburi liquidi, mantenendo quote di partecipazione significative in fase esplorativa."
Eni è entrata per la prima volta anche nell'Emirato di Sharjah e negli Emirati Arabi Uniti, acquisendo i diritti esplorativi delle aree onshore A, B e C: è il risultato della prima gara internazionale competitiva per l'assegnazione di aree esplorative nell'Emirato, con lo scopo di sviluppare nuove risorse di idrocarburi attraverso alleanze strategiche. Eni sarà Operatore con una quota del 75%, mentre la Sharjah National Oil Corporation (SNOC) sarà partner con una quota del 25%. Claudio Descalzi, in seguito alla firma con il sovrano dell'Emirato Sultan bin Muhammad Al-Qasimi, ha sottolineato che l'accordo conferma la volontà di "radicare la nostra presenza in Medio Oriente creando alleanze strategiche a lungo termine".